<![if !vml]>

<![endif]>
15th International Congress on In Vitro Toxicology, 25 to 28 Sept 2008, Stockholm, Sweden
<![if !vml]>

<![endif]>
Welcome
Welcome to the 15th International Congress on In Vitro Toxicology, ESTIV2008 (former INVITOX Congress), at Djurönäset in Stockholm 25–28 Sept, 2008.
<![if !vml]>

<![endif]>
For more information kindly visit the offical website for the congress.
www.estiv2008.org
Subjects:
Environmental toxicology
Developmental toxicology
Tests for allergy-inducing compounds
Toxicokinetics and metabolism mediated toxicity
Gene ontology and bioinformatics
Hepatotoxicity
Neurotoxicology
Gastrointestinal toxicity
Absorbtion, accumulation and excretion
Acute toxicity
Topical toxicity
Validation
Automatised screening
Legislation
Testing strategies
<![if !vml]>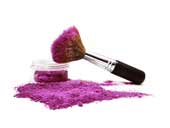 <![endif]>
<![if !vml]>

<![endif]>
<![if !vml]>
<![endif]>
PhD students
PhD students are specially invited to participate for a reduced fee.
<![if !vml]>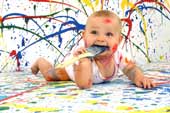 <![endif]>
Sponsors
There are many sponsorship opportunities by which companies can contribute to the success of ESTIV2008.
<![if !vml]>

<![endif]>