PROGRAMME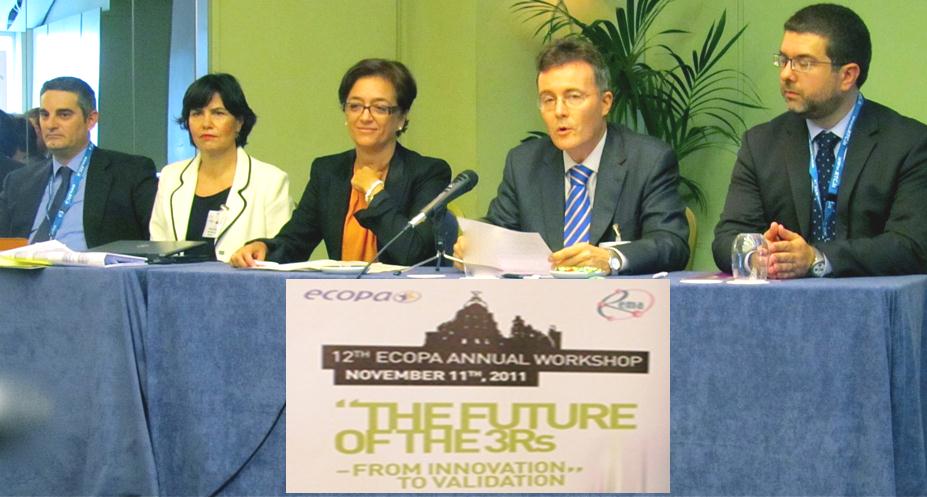 9:00 – 09:15 Welcome
Jordi Estévez (REMA), Adela López de Cerain (ecopa), Esperanza Orellana Moraleda (Deputy Director of Livestock Resources, Ministry for Environmental, Rural and Marine Affairs), Guillermo Repetto (REMA), Nicolas Fabre (REMA)
09:15 – 10:15 SESSION I: New perspectives in Science and EU projects
Chair: Lisbeth E. Knudsen (U. Copenhagen, DE) , Nicolas Fabre (Noscira, E)
9:15 – 9:35 : SEURAT- safety evaluation ultimately replacing animal testing
Maurice Whelan. European Commission Joint Research Centre, Ispra, EU
9:35 -9:55 AXLR8 project
Troy Seidle. Humane Society International, UK
9.55 - 10:15: Carcinogenomics
Jose Vicente Castell, Hospital la Fé, Valencia, E
10:15- 10.35 New advances
Sophie Deleu. National Knowledge Centre on Alternatives to animal use (NKCA), NL
10:35 – 11:30 COFFEE BREAK and POSTER SESSION
11:30 – 12:30 SESSION II: EU legislation – critical issues and the way forward
Chair: Philippe Vanparys (CARDAM, BE), Argelia Castańo (ISCIII, E)
11:30 - 11:50: Joint CAAT-Europe / ecopa actions
Thomas Hartung. CAAT Center for Alternatives to Animal Testing, US
11:50 - 12:10: Inconsistencies in EU data requirements.
Roman Kolar. German Animal Welfare Federation, Eurogroup for Animals, GE
12:10 - 12:30: Challenges for the implementation of the directive 2010/63/UE
Oscar Dignoes. Animal Welfare, Spanish Ministry for Environmental, Rural and Marine Affairs, E
12:30 – 14:00 LUNCH and POSTER SESSION
14:00 - 16:00 SESSION III: The process of validation
Chair: Adela López de Cerain (U. Navarra, E), Guillermo Repetto (U Pablo de Olavide, E)
14:00 – 14:20 The Future of Validation - scrutiny at stake?
Manfred Liebsch - ZEBET German Center for Alternatives, GE
14:20 – 14:40 Using assay automation to support validation at ECVAM
Maurice Whelan. European Commission Joint Research Centre, Ispra, EU
14:40 – 15:00 The point of view of the industry
Philippe Vanparys - CARDAM Centre for Advanced Research & Development on Alternative Methods, BE
15:00 – 15:20 The point of view of the pharmaceutical industry
Joan Albert Vericat, Noscira, E
15:20 – 15:50. The point of view of the CRO
Serena Cinelli, RTC Spa, IT
15:50 – 16:20 COFFEE BREAK and POSTER SESSION
16:20 – 16:35 Challenges for the World Congress 2014 in Prague
Dagmar Jírová - CZECOPA, CZ
Chair: Roman Kolar, GE
16:35 – 17:00 Scientific communications (selected posters) and award(s)
Chair: Nicolas Fabre, (REMA), Jordi Estévez (REMA)
Award: National platform(s) and animal welfare groups. Alberto Díez, ANDA, E
Modulation of Endothelial Cells Morphogenesis by Glial Cells in Blood Brain Barrier in Vitro Models. Felipe Gońi De Cerio (GAIKER Technology Centre)
17:00 – CONCLUSIONS AND END OF THE MEETING
Chair: Nicolas Fabre (REMA), Jordi Estévez (REMA), Adela López de Cerain (ecopa), Guillermo Repetto (REMA)
SPONSORS
<![if !vml]>

<![endif]> <![if !vml]>

<![endif]> <![if !vml]>

<![endif]> <![if !vml]>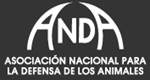 <![endif]>
RTC Spa, IT Fundación GAIKER, E LEITAT, E ANDA, E
COLLABORATORS
Fundación Alive, Universidad Miguel Hernández, Universidad de Navarra, Universidad Pablo de Olavide, Observatorio Zeltia, AETOX, RITSQ